Eliminate risk before
you build or buy
QE does everything we do with an owner's mindset, which is why we make a world class owner's engineer. At any stage of development or construction, we bring insights and expertise that will maximize long-term performance and system ROI.
Owner's Engineer
Our services begin with high quality planning, preparation, and assessments with an experienced technical team that is with you every step of the way. From early stage development, feasibility studies, performance modeling and solar/BESS facility design review, QE Solar provides operational insight and experienced based guidance from our internal team of experts at a project's earliest phase through completion.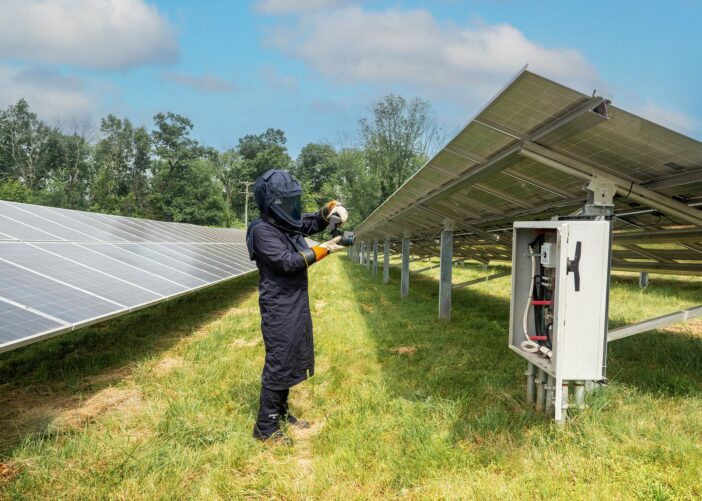 General System Consulting

Design, operations, analytics, system optimization, NEC code compliance, valuation assistance, and audit support.
Project Development

Feasibility consulting, shade analysis & site assessment, procuring & assessing optimal solar/BESS technologies.
Engineering Support

PV/BESS design & planning support, value engineering, system analysis, and independent technical appraisal, asset purchase or sale support.
Commissioning Services
Full system performance audits can give you the peace of mind you need for the
long-term health of your PV or BESS system. QE Solar's robust commissioning services include a full site mechanical inspection, third party performance verifications & testing, design and installation audits, and more. QE Solar conducts a comprehensive system analysis using both real time and historical data to determine the strength, efficiency and integrity of your PV or BESS system.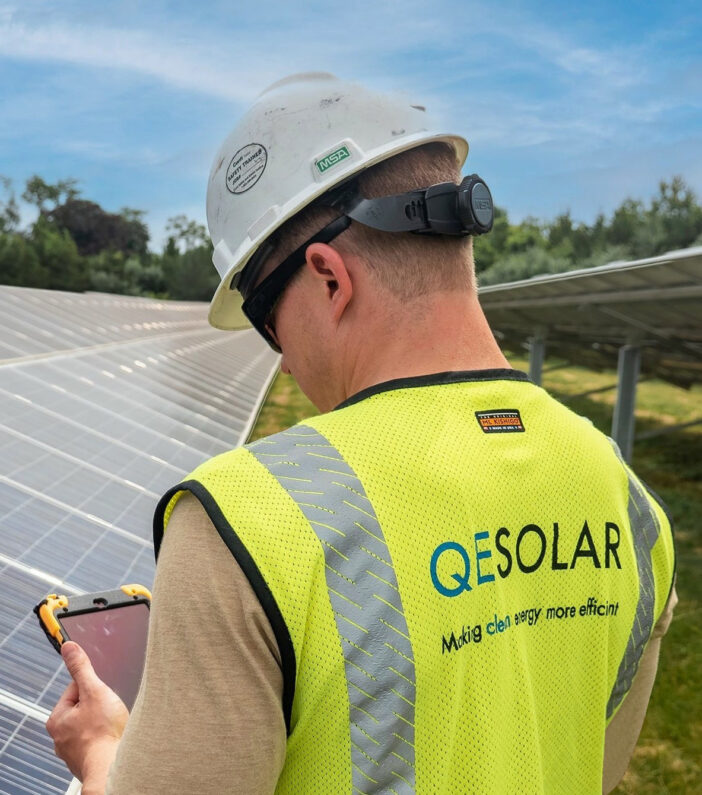 General System Consulting

QE Solar routinely provides full system audits for installation integrity and QA/QC with a particular focus on system design, workmanship, code compliance, operations, and performance.  Detailed reports including punchlists, recommendations, action items and verifications are provided upon completion at predetermined project milestones or as otherwise requested based on our clients needs.
IV Curve Tracing

Our team of technical experts regularly performs full or partial system IV Curve Trace testing during new project construction or as a system check-up and audit on operational assets.  We take pride in performing this test correctly by accounting for the appropriate safety and weather conditions necessary to properly conduct our testing and analysis.  Reports and analysis are provided upon completion or real-time depending on project stage.
Thermal Imaging & Aerial IR Scans

QE Solar regularly conducts IR scans of operational equipment in the field by our certified thermographers as well as in the air via our FAA licensed aircraft and drone operators. 
Construction & Technical Support Services
QE Solar's construction and technical support services encompass a wide variety of options including progress reporting, milestone verification, and punch list development to ensure projects are built in accordance with all design parameters and construction protocols as well as remain in compliance with industry best practices.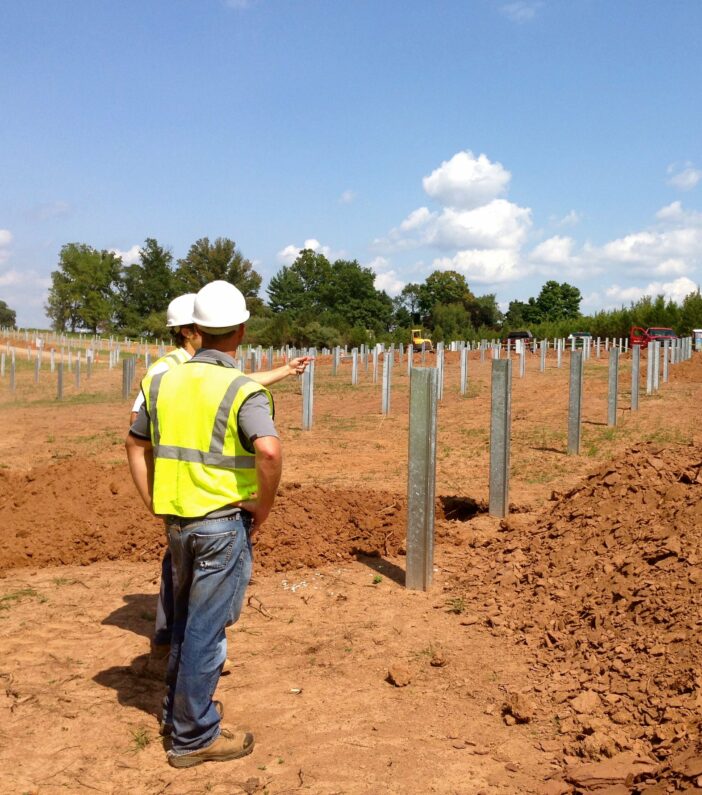 Design & Installation Verification

QE Solar reviews design and construction drawings for compliance and consistency with field installations and takes notes of any departures or variations in such installations.  Feedback is provided to our clients on a milestone or on-going basis depending on the scope or requirements.
System Performance Verification

Our technical team reviews system installation integrity, communications connectivity, and performance yields.  Our team of experts can assess new or operational systems for performance metrics and capacity testing.  Reports detailing our findings, recommendations or capacity testing results are provided upon completion.
Safety Analysis, Implementation, And Enforcement

Safety and compliance is at the forefront of all solar and BESS systems as the industry grows and our team is committing to supporting the effort to make each solar or BESS project meet such standards. Construction stage verifications, safety audits or other operational assessments are conducted by our in-house technical teams utilizing their working knowledge, craft skills and technical field experience.