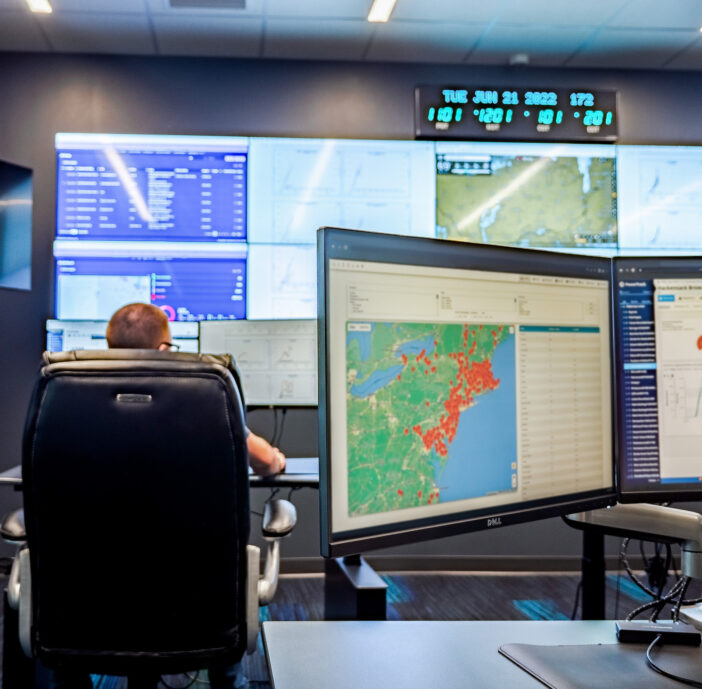 Power your clean energy performance with valuable insights
QE Solar's team of experienced technicians and engineers utilize advanced diagnostic technologies to identify, solve, and eliminate issues hampering your clean energy asset performance.  Using aerial and ground-based thermal imaging, QE tests to IEEE and NETA standards, taking a holistic and preventative approach that includes transformer, component, and wire testing, as well as specialized services such as IV Curve Tracing, insulation resistance tests, power quality analysis (PQA), fall of potential and more.
Accurate Insights
Performance analysis that drives efficiency and results.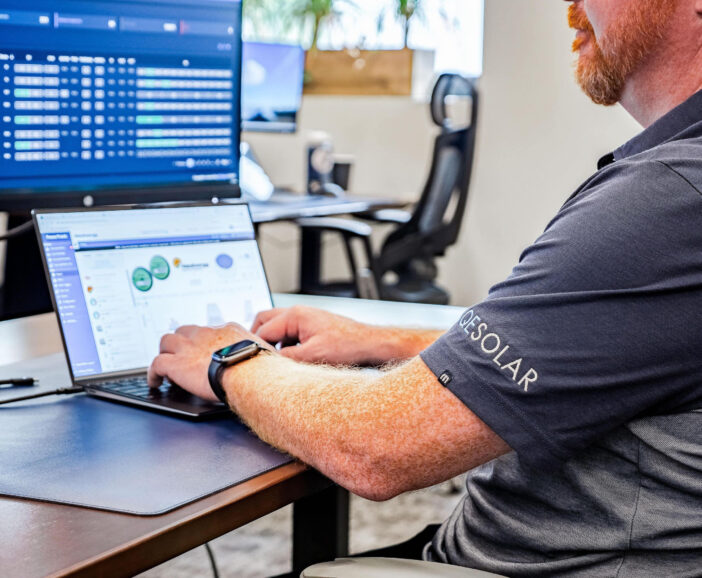 Performance Reporting

QE uses proprietary reporting software to efficiently identify asset underperformance and conduct additional diagnostic testing. Utilizing a data-driven approach, our software enables clients to not only receive detailed reports quickly, but with more detail, transparency and a functionality that elevates high priority issues to relevant management teams.
Active Performance Monitoring

QE proactively monitors performance by blending its experienced-based, hands-on know-how with its unique customized software tools to consolidate, synchronize, and optimize data acquired from all monitoring systems. Incorporating real-time environmental and satellite data, this results in better responsiveness, reduced costs, and greater output.
Supporting renewables
the QE Solar way
Our proactive, data-driven approach always resolves issues with a sense of urgency to avoid outages, production downtime, and minimize damage or failures. Utilizing an owner's mindset, we combine insightful technology with a knowledgeable and creative team to diagnose underperformance and optimize coverage. Dedicated and skilled engineers and electricians offer a personalized experience with timely troubleshooting and analysis that not only helps get to the bottom of why issues occur, but hones in on how to prevent them from occurring again.